Welcome to 'The Wide Spectrum' dementia education resource website
by: Dr. Gemma MM. Jones
The purpose of this site:
– to help promote good dementia care through providing information, newsletters and supportive educational / teaching materials.
– to be an arena for innovations and ongoing developments in the new field of care-giving in dementia (or dementia care).
– to highlight the less visible aspects of caring- the constant balancing and support required to link the 'external requirements' and 'inner aspects' of caring well.

At this site, all aspects of caring will be acknowledged – the frustrations and failures as well as the achievements and successes. Concepts, guiding principles, current research, anecdotes will be added to the site regularly via the TAD newsletters.

Background Material
Radio interview on the Alzheimers Cafe,
with Dr. Gemma Jones, Vancouver, 2018 (18 minutes duration) 
Keynote address at the International Geriatric Services conference,
by Dr. Gemma Jones, Vancouver, 2018 (60 minutes)
test

See the recent book:
 – ABOUT DEMENTIA: FOR FAMILIES WITH CHILDREN
written and illustrated by Dr. Gemma Jones, dementia care consultant.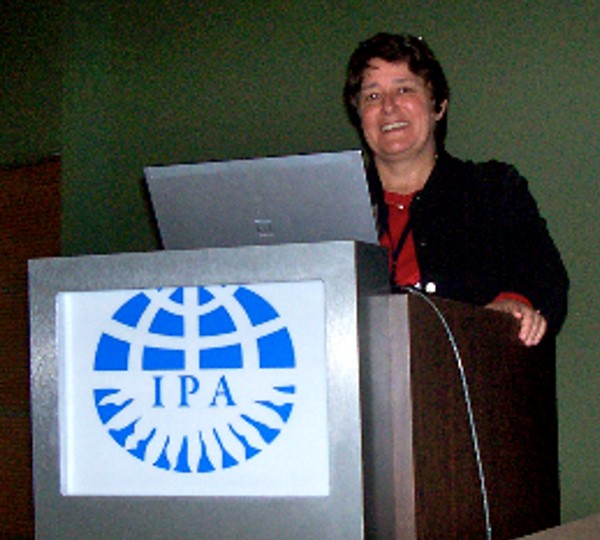 Dr. Jones speaking at the IPA conference in the Hague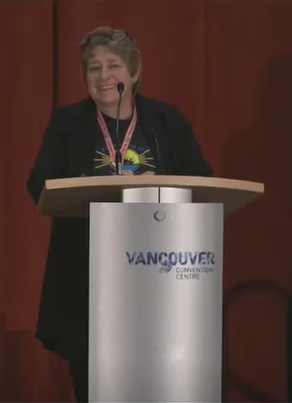 Dr. Jones presenting at the International Geriatric conference in Vancouver.

To read the latest 'Thoughts About Dementia' (TAD) newsletters by Gemma Jones, please click on the 'Newsletter and Articles' tab.
To sign-up for the free  TAD Newsletter, please click  here

Contact details: TheWideSpectrum@AOL.com